Stem Ciders    2811 Walnut Street, Suite 150  Denver, CO 80205
Class Time:  11am-1pm – please arrive 10 minutes early to settle in!
Cost: $40 per painter per class, includes one pint for those 21 and up.
Sign Up: Contact Lauren at 719-229-1159 to register or email lauren@gadaboutart.com
Saturday May 9th – We will be painting these poppies!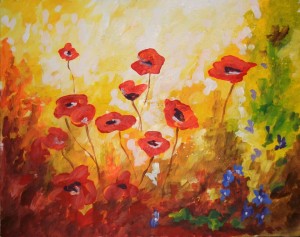 No classes in June
Saturday July 11th